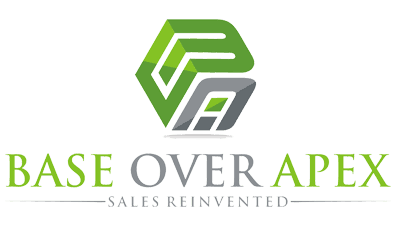 Sales Training & Coaching
A professionally trained and accredited sales team will drive efficiency and improve the overall performance of your company's sales program.
1. Canadian Professional Sales Association (CPSA) Accredited Sales Training Courses
2. Social Selling Course – Learn the latest in social selling techniques and tactics
3. Sales Performance Coaching – Get Virtual or 'In Person' Coaching Sessions

"The content of the course is excellent and well organized, the reference material is also an excellent tool. Of course the instructor is the key to the success and Paul really brought the content to life."
Lisa Pierce
– Senior US Sales Director at Air Canada
Lead Generation
Utilize Lead Forensics Tools For Instant Payback!
Lead Forensics is the next generation in lead generation solutions. Giving you valuable information which you can use to easily identify which visitors came to your website, their contact information and which are the most relevant to your business. When combined with the latest in Social Selling techniques, Lead Forensics becomes a potent weapon in your business development arsenal.
"Paul brought a level of energy to the course which was contagious. It made for a fun, collaborative, & exciting learning environment. The information presented will offer great value for me both personally and professionally, Thank You"
Jennifer Gale,
– Regional Sales Director at Desjardins Insurance
Sales Person Assessments
Assessments and HR solutions to help you select the right employees
Base Over Apex is able to offer employee assessments and Human Resource Management solutions to help you select the right people and develop them to their full potential.

"Everything you wanted to know about Social Media and LinkedIn but were afraid to ask – Very Comprehensive, Overwhelming."
Jeff Cunning
– VP Sales & Marketing at Jet Power & Controls
Sales Program Audit
Sales program analysis, benchmarking and more!
At Base Over Apex we take an in-depth look at your sales program and its efficiency, growth and room for improvements. Often sales leaders are unable to identify the areas that need to be addressed. This is due to the fact that the evaluation of the sales program requires specialists with different skill sets to effectively analyze the program. At Base Over Apex we have a team of specialists ready to do just this for your company. Our Team is made up of process improvement experts, certified HR and sales professionals.
At Base Over Apex we hold our clients information with complete discretion and security, ensuring any information provided to us is stored in a secure location.
Social Selling has changed the face of the professional sales landscape. Base Over Apex can help you to develop a Social Sales Program that will ensure your sales team is the highest performing in your industry.
We'll work with your team to provide the ultimate after-training support to ensure target objectives are made and sales targets are reached by your sales and marketing team.