Meet Paul Watts, CSP
Sales Performance Coach
Paul Watts believes that sales is an honourable profession because his full lifecycle sales model is more than one party selling to another. It brings value to both parties through a relationship – not a transaction.
As a sales trainer Paul combines the most effective sales strategies with personal accountability to produce results for the companies he works with.
His focus is New Business Development and Social Selling. A pillar of Paul's training is teaching salespeople how to increase their effectiveness by finding and accessing an account's decision makers.
In his 15+ years as a salesperson Paul received numerous sales awards for his ability to find and influence the key decision makers (such as CEOs and Senior VPs) of a potential client. As a trainer he shares actionable examples on how to do this directly from his successful sales career.
One cutting edge strategy that Paul both practices and teaches is Social Selling. He trains sales professionals how to use social media such as LinkedIn, Twitter, Facebook, and YouTube as part of a disciplined sales process.
A key point in any of his training is making people accountable for their sales success by assigning goals and following up on targets for future engagements through coaching sessions.
Unlike some sales training that covers the same territory and ends up on a shelf, a salesperson leaving Paul's training will have actively applied the strategies on a current client or prospect and will be accountable to follow up with him on actions taken.
His knowledge is expanded upon by his designation as a Certified Sales Professional and Professional Sales Instructor with the Canadian Professional Sales Association (CPSA) which has trained more than 12,000 salespeople.
Paul is also a certified Adult Educator through Mount Royal University.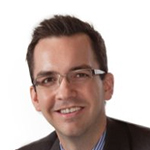 "Paul Watts is a great presenter, fluid in the language of sales. His enthusiastic presentation left a deep impact on all of us in our organization."
Myron Littman
Foresight Financial
COURSE: 3 Day Professional Selling Workshop